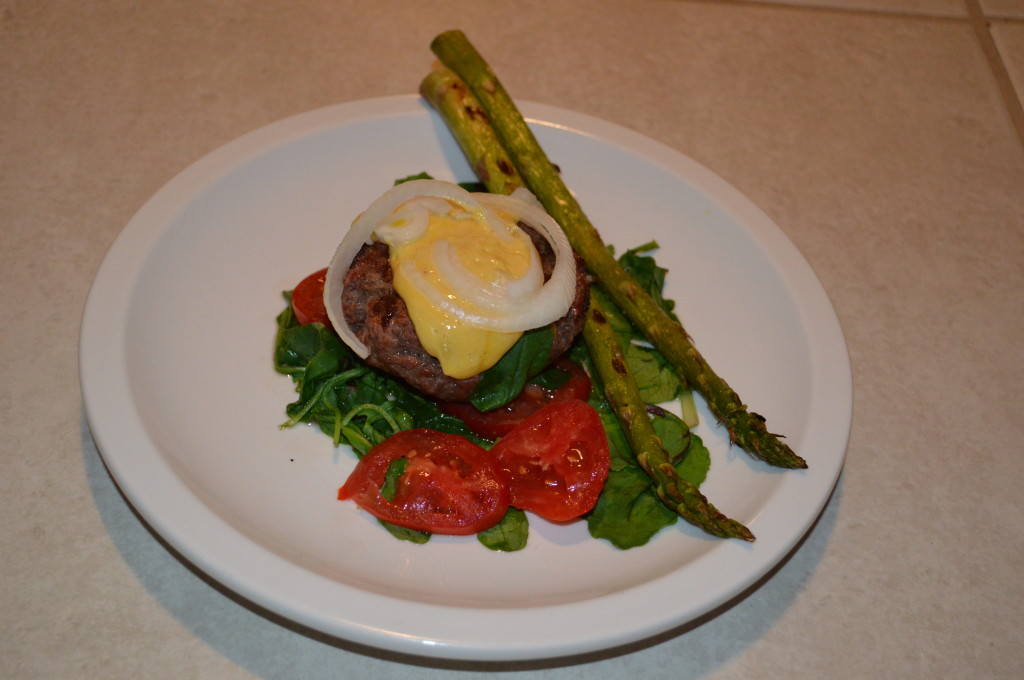 No, not tofu or veggie burgers – NOT!
People do not equate healthy eating with consuming hamburgers. The health problem lies not in the meat itself, but in what the animals are fed by the modern agribusiness monopolies.  Any animal fed genetically engineered grain and soybean products do not produce meat compatible with the nutritional needs of our bodies.  Cows eating grain and soybean products are eating food never meant for their bodies.  It upsets their insulin levels which in turn creates unhealthy amounts of saturated fats and disturbs the ratios of omega 6 fatty acids to omega 3 fatty acids in their meat.  Eat sick cows – get sick – it is that simple.
Next time you have a hankering for a hamburger, do not run to your nearest fast-food joint to satiate your craving, but go to the grocery or health-food store and buy a pound of organic, 100% percent grass fed beef. The 100% grass fed designation is important – meat that doesn't have this qualification – will be grass fed until they are sold and fattened up in feed lots. Be careful and don't be fooled into paying a hefty price for an inferior product.
Divide the meat into four portions (4 oz) and form into patties. Individually wrap and freeze the ones you won't be using within the week.  Grass fed hamburger is running about $7-8 a pound, however at $2.00 a patty, this is still a win-win situation both for your pocketbook and the health benefits derived from eating a nutritionally superior product. Sprinkle garlic powder and pepper on the side facing up and cook the patty on the grill or in a pan at medium high temperature for about 4 minutes on each side, and longer if you prefer it well done. While the meat is cooking, prepare a bed of lettuce or garden greens, onion, tomato, and anything else you like on your burger (try to leave the cheese off if you are worried about cholesterol).  Take the burger off the grill and place immediately on the vegetable bed, dollop with organic mayonnaise (preferably homemade) and catsup. This is a healthy alternative to eating restaurant or fast-food burgers, and it is completely satisfying.
Variations: If you have the time, prepare caramelized onions or a green peppercorn sauce to pour on top of your burger. Really good!
Hot Lunch Idea: I get so tired of salads, but this makes a great warm lunch. Cook all three patties. Don't overcook because you will want to reheat for lunch. Prepare a greens bed as above, place in a microwavable glass salad container and put patty on top of greens. Bring remoulade sauce, salad dressing or a mayonnaise on the side. Once you are ready to eat, pop in microwave for 2 minutes.  Top with your dressing. Lemon vinaigrette makes a great dressing if you would like to heat it up with the greens and patty and forego the heavy mayonnaise base dressings.