Copyright 2013 by Jacqueline Peppard, all rights reserved
You will love these squash, also known as patty pan, with eggs on top or as a side dish with steak. They are a low-carbohydrate alternative for home-style hash brown potatoes.
Their flesh is dense, nutty, and flavorful, and it doesn't mush as quickly as other varieties of summer squash when cooked. Avoid squash that exceed 4 inches in diameter for this recipe because they tend to become mealy, seedy, and less firm. Look for younger ones that are at least 2 inches deep or greater. I have found the yellow, bell-shaped, and variegated green on top and bottom to be the firmest of this variety, but all the patty pans work well.
Ingredients:
1/2 cup sliced and cooked bacon or breakfast sausage (optional)
5 or 6 squash about 3 inches in diameter
1 TBS olive oil
1 TBS butter
1 cup scallions
Salt and pepper, to taste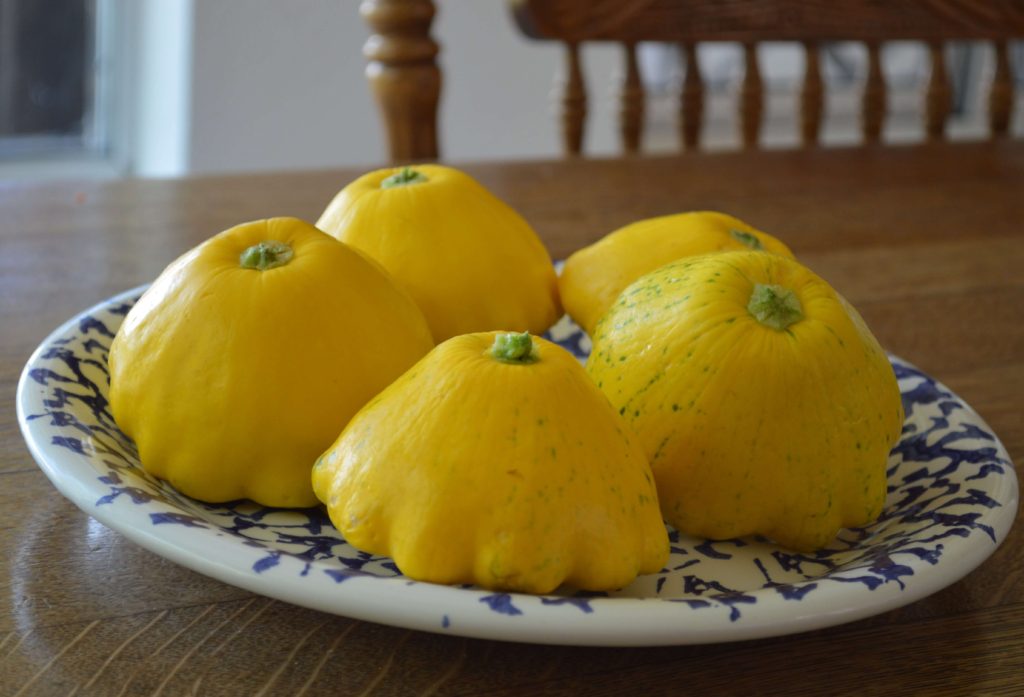 Like what you see? The full recipe is only available in my New Era Healthy Eating Cookbook or for my subscribers. Sign up and then request the full recipe at postmaster@newerahealthyeating.com. Once your free membership is confirmed, the recipe will be on its way.  By signing up you never miss out on exclusive recipes delivered directly to your email box, or private Q&A's, giveaways, blog post notices, and more!